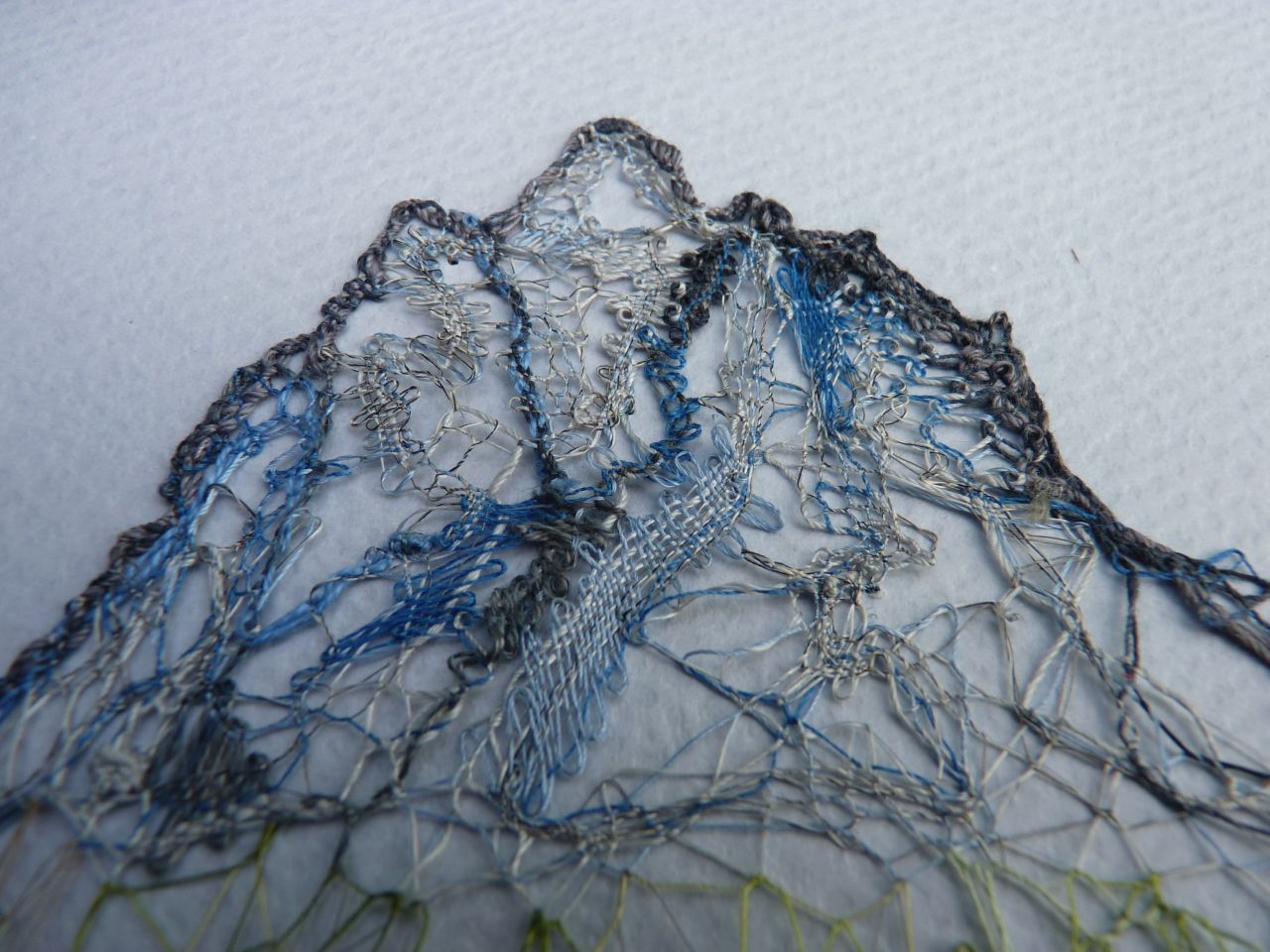 Paul Cézanne's landscapes transformed into lace
A challenge provoked by Evgeni Serafimov, an artist from Kyustendil, a teacher and a friend. 'Looking at Cézanne's landscapes, I imagine a lace of yours. Can you make it?' Yes, I can! But I needed to muse on it for nearly two years… This one is the first: 'Aqueduct', and I made it in three months. The other eight are the lace versions of Cézanne's Mont Sainte-Victoire. There are more to come.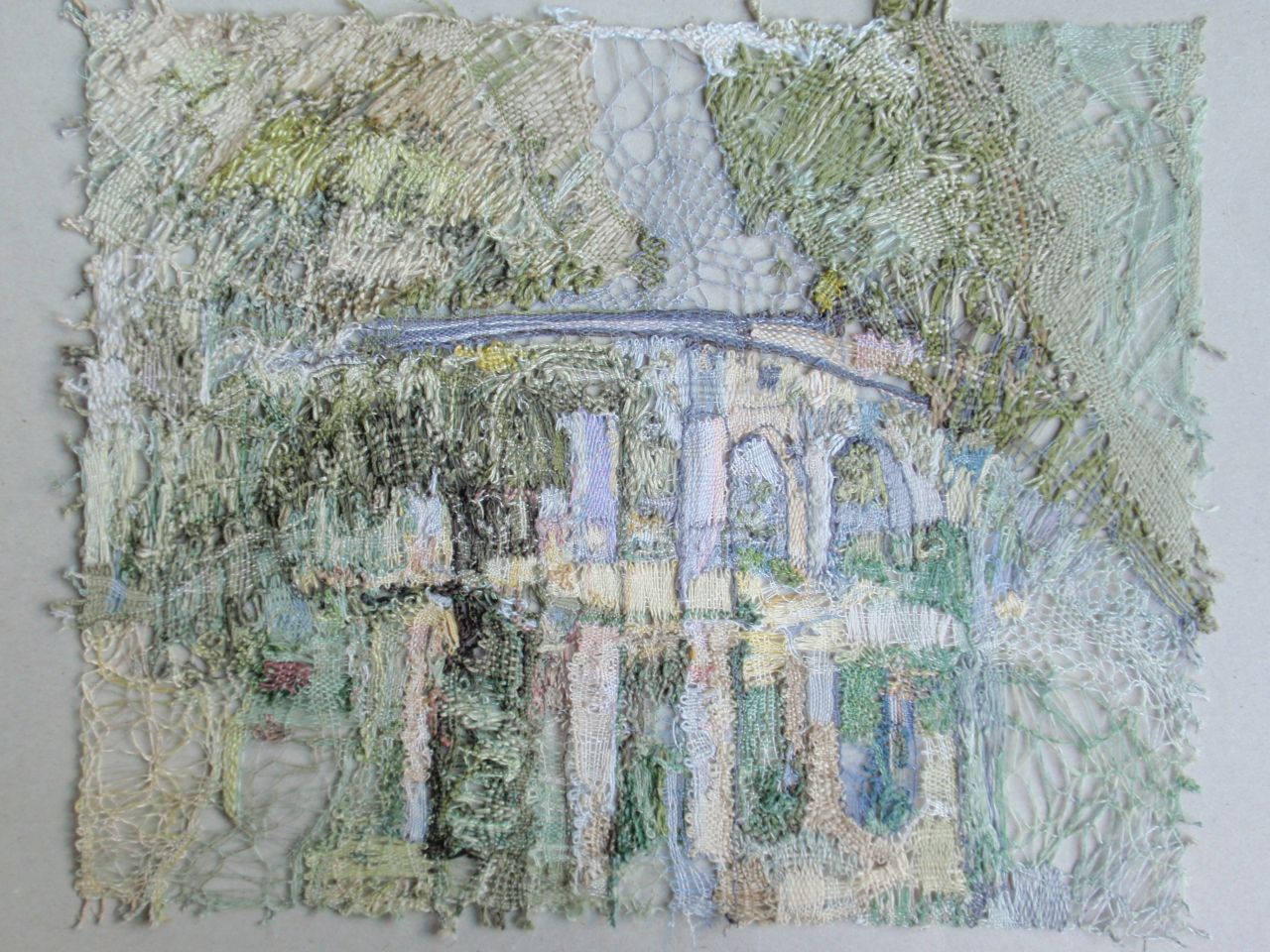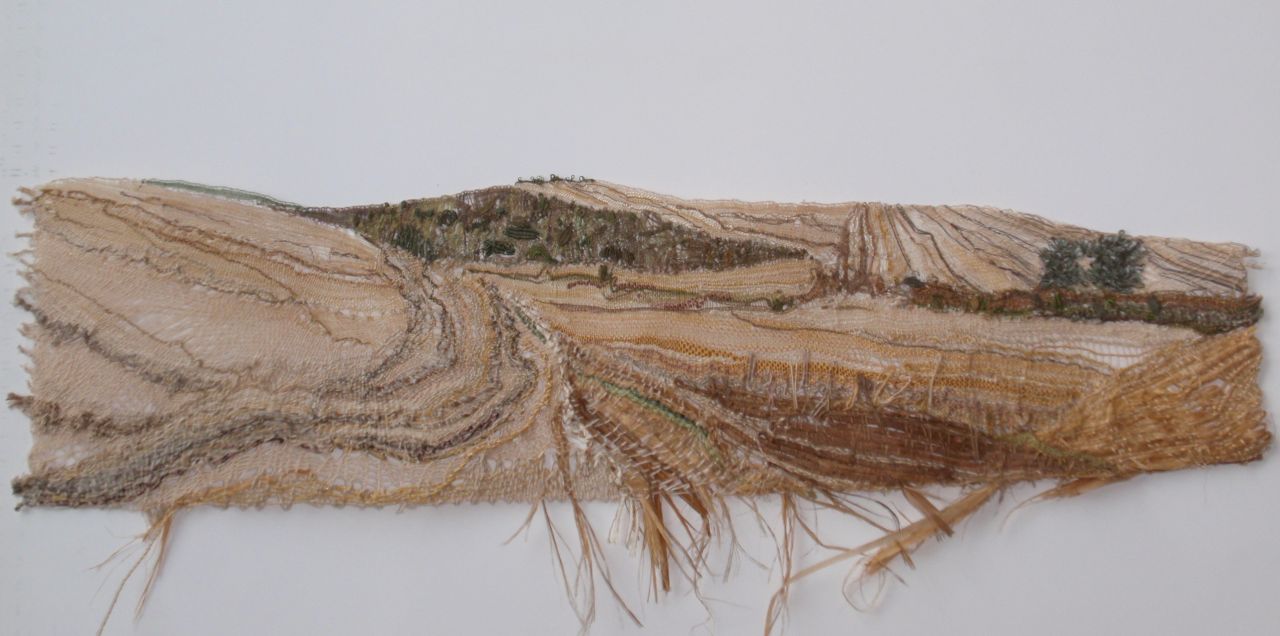 Near Salamanca – a lace vista to the summer in Castile, Spain
The monotonous landscape was exotic to me. We travelled hundreds of kilometers past harvested fields and olive groves. Emotional live meetings with tested over time virtual friends. I entwind my emotion in the far and near groves, the dry stalks and the traces upon them.

Improvisations in the making of relief forest, screes and fogs
Lightness in the blanks between the shadows, unfolded light in the distance, absence of matter in the fog. The stone rivers stretch down the slopes of the mountain, the thorny forest shrinks it and pulls it upwards. We, humans, see it but by the piece, imagining what it was like yesterday, arranging it again in the seasons.
In the face of such a mountain, we humans grow internally, discover in ourselves the germs of other values, collect emotions and unknown meanings.
The mountain conquers us.